Alpeks with a new B2B online shop for caterers
---
The well-known wholesaler of glass, porcelain, ceramics, stainless steel and enamel products in South-Eastern Europe has been operating successfully for 28 years, but now they have decided to go further and expand the sales of products online.
From now on, the caterers can order new supplies of catering equipment and small hotel inventory comfortably from the office or home-made armchairs, which is ensured by our team of experts with many years of experience in setting up webshops.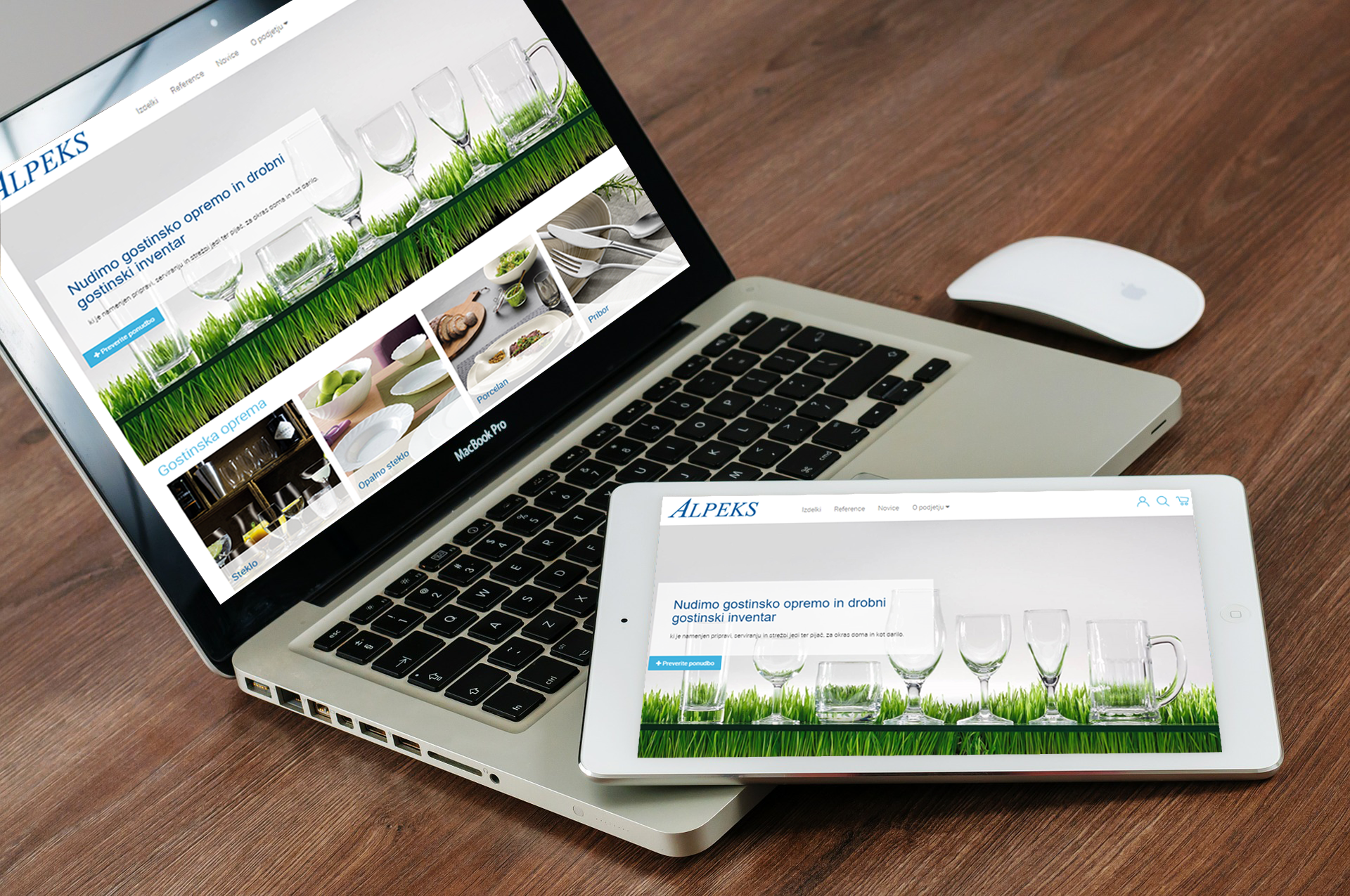 Nova spletna stran s spletno trgovino, ki je seveda odzivno oblikovana, prinaša osveženo predstavitev podjetja ter enostavno, pregledno in hitro iskanje po skupinah in posameznih izdelkih. Sam nakupni proces v spletni trgovini je enostaven in uporabniško prijazen ter kupcem omogoča udoben in hiter nakup. Kot prednost, poleg seveda vseh ostalih prednosti, pa bi izpostavili povezavo spletne trgovine z Datalab Pantheon ERP sistemom naročnika, ki zagotavlja avtomatizirano sinhronizacijo med trgovino in Pantheon-om, kar urednikom bistveno olajša delo.

V sklop prenove spletne strani in vzpostavitve spletne trgovine pa sodi tudi nov BuyITC WcM sistem, ki urednikom omogoča samostojno in fleksibilno sestavo predstavitvenih spletnih strani po principu sestavljanja lego kock. Uporabnik stran preprosto sestavi z zlaganjem elementov na mrežo, vnosom vsebine in določanjem grafičnih lastnosti elementa. Kar pa je pri vsem najboljše je to, da uporabnik za sestavo spletne strani ne potrebuje obširnega tehničnega predznanja ali poznavanja kateregakoli programskega jezika.

Rezultate našega dela si poglejte na https://www.alpeks.si, če pa tudi sami razmišljate o novi spletni strani ali spletni trgovini, ne odlašajte in nas kontaktirajte.